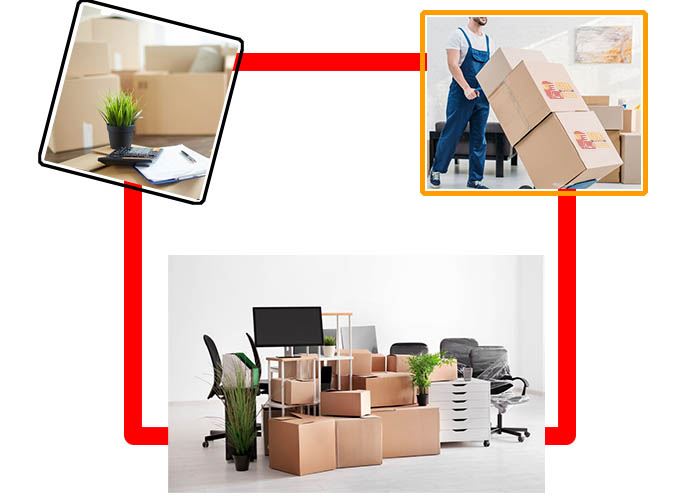 India Logistic Office Shifting
Office shifting from one place to another is not an easy task as the office has a lot of valuable office furniture, office goods, computers, documents, paper, files, other paper materials and confidential items for which,
we provide high quality essential equipment such as use bubble wraps, cardboard boxes, trolleys, packing tape, etc. to ensure that the office shifts in time without causing any damage or loss. India Logistic Packers have well experienced and friendly staff who delivers your office safely from one place to another. We pick up your office quickly, pack and move safely. Packers and movers in meerut provide high quality packing with complete service including loading, unloading, transportation without any loss or damage. Harshita packers movers is the best office shifting company in meerut that provide best office shifting service at very reasonable price.
. We provide a reliable, best, and cost-effective office relocation service in every city of India. Being a leading company of office shifting we are the first choice of our clients. The office consists of very high-value products such as computers, laptops, glass cabins, glass tables, electronic items, chairs, wooden machines, files, documents, etc, and during office shifting, the complete security of all these things is a big challenge. During office shifting,
, we make a list of items and then use packing material according to the goods. While packing the items we make sure that they are completely safe or not. Bubbles wrap are first used to pack items such as computers, laptops, and then they are packed with cardboard rolls. Foam sheets are used to pack the glass items.
Contact